Jane Shoenfeld's paintings are initially inspired by poetry. Shoenfeld's recent series of pastel abstr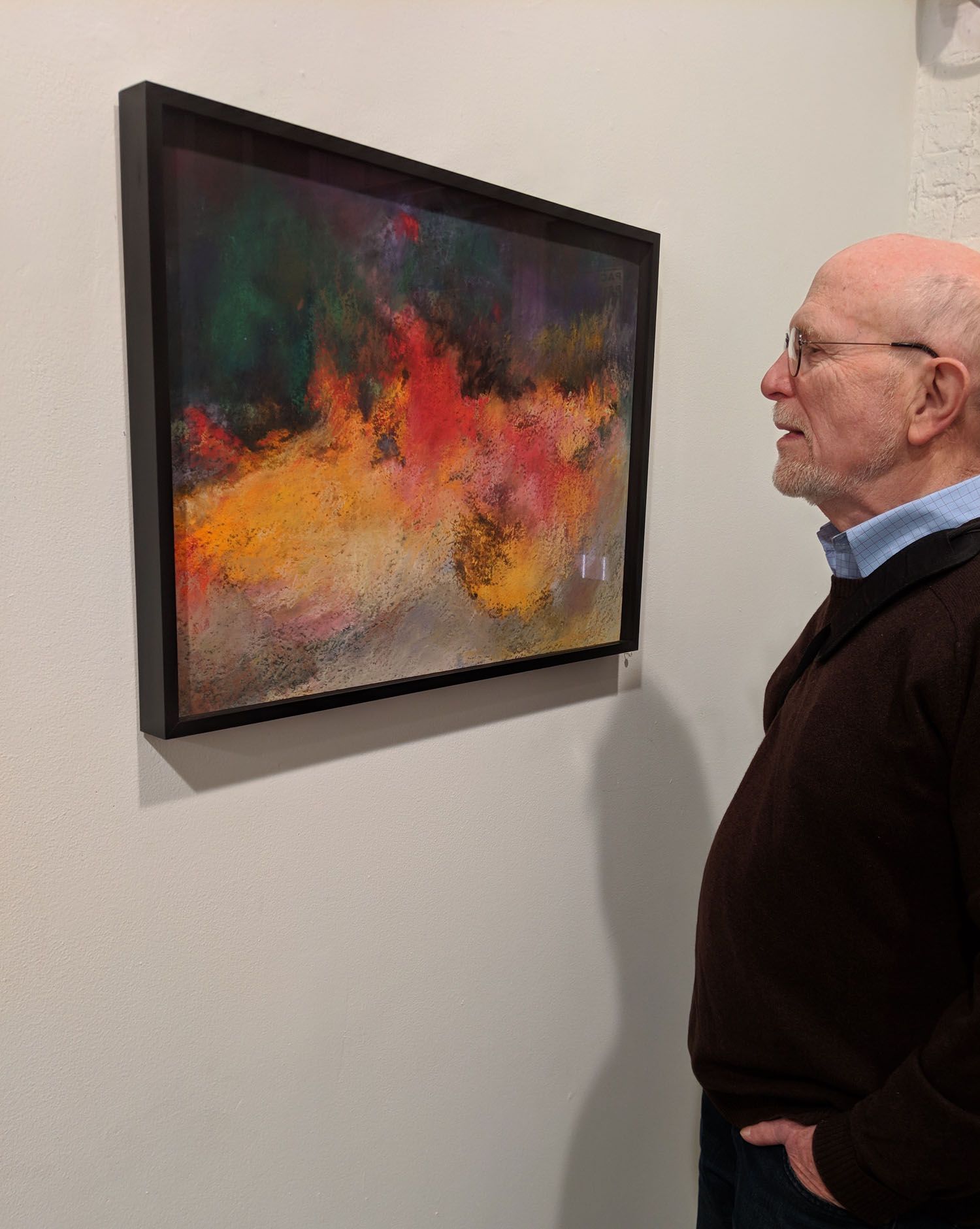 actions are based on Yeats' 1921 prophetic
The Second Coming. 
Each painting is titled with a line or phrase from the poem.
The artist often speaks or chants the chosen line or phrase as she works. According to Shoenfeld, the poem is an incantation and the spoken word invites the collective and personal unconscious into her painting process.  These paintings are layered both literally (the artist applies many layers of pastel) and also metaphorically.  For some the work may "speak" at first glance, but many viewers find that the longer they remain engaged with a painting, the more is experienced.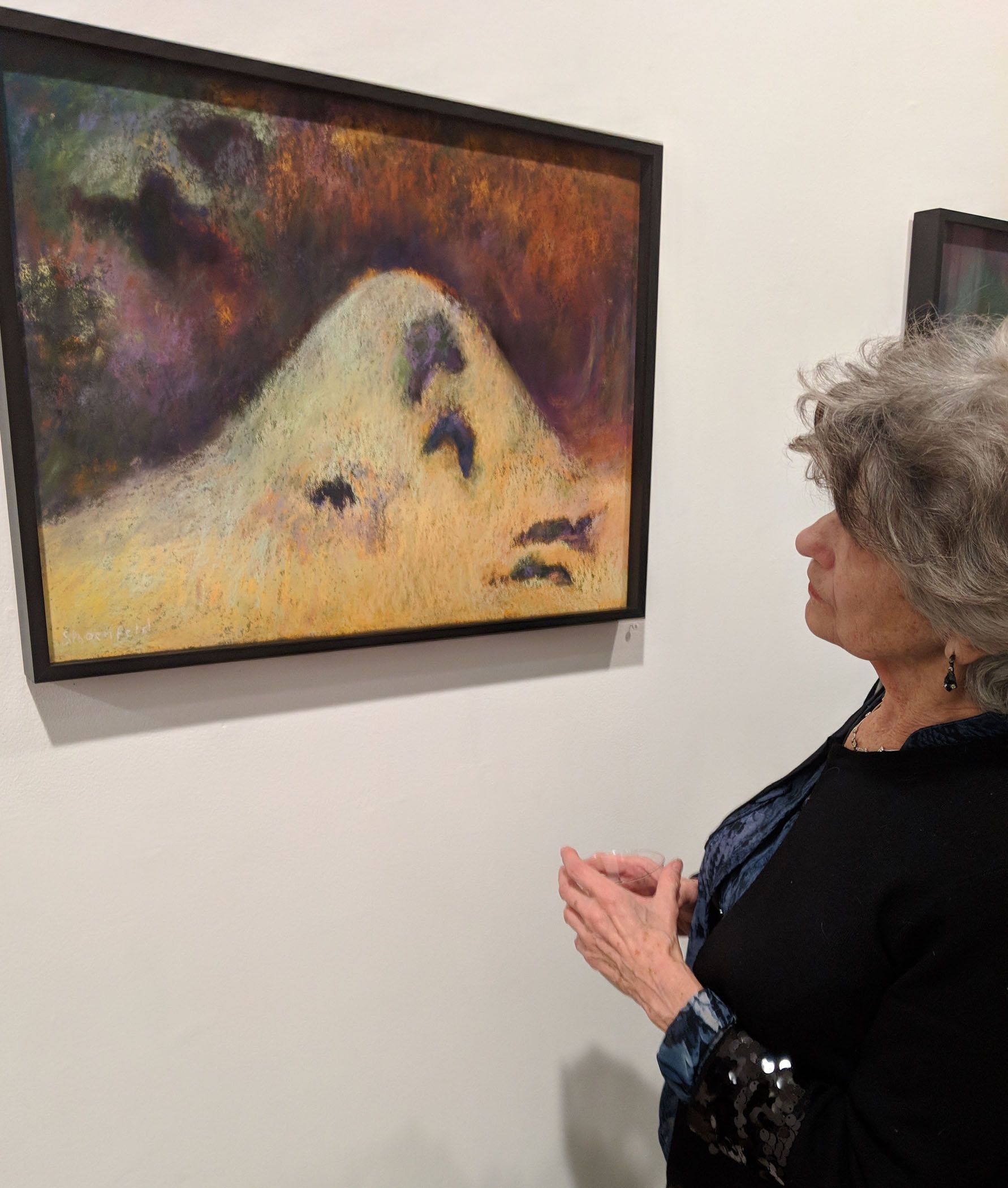 The emotional impact of color is the artist's major visual tool. She finds it grounding to select a predetermined palette based on color theory. The images change as one looks and lingers. Subtle transitions, shifting references to representation, and lively figure-ground relationships evoke imagination and the imagery within abstraction. Shoenfeld has been working in response to this poem since early in 2016. Her previous body of work was also in response to poetry about the environment and human rights abuses. In the past several years, after decades of devotion to pastel, Shoenfeld is delighted to work with wet media on a slippery and synthetic surface called Yupo. She works with acrylic, watercolor and occasionally oil pigment stick to create a surface that has both tactility and transparency.
In addition, the artist has painted
en plein air
for many years, and engaged in loving observation of nature all her life. Her abstract work often reflects rhythms, light, and colors of the natural world.