I grew up in Maryland and Washington, DC. My parents were New Yorkers. We were a low income, high creativity family. My Mother was a sucessful short fiction writer at a time when women were encouraged to be housewives. My Father was a journalist. His politics during the McCarthy Era influenced his professional life and our family life. I got scholarships to Pratt Institute and moved to Brooklyn. In 1987, I made the journey West to New Mexico because of the natural beauty and open space. I've lived longer in New Mexico than any where else.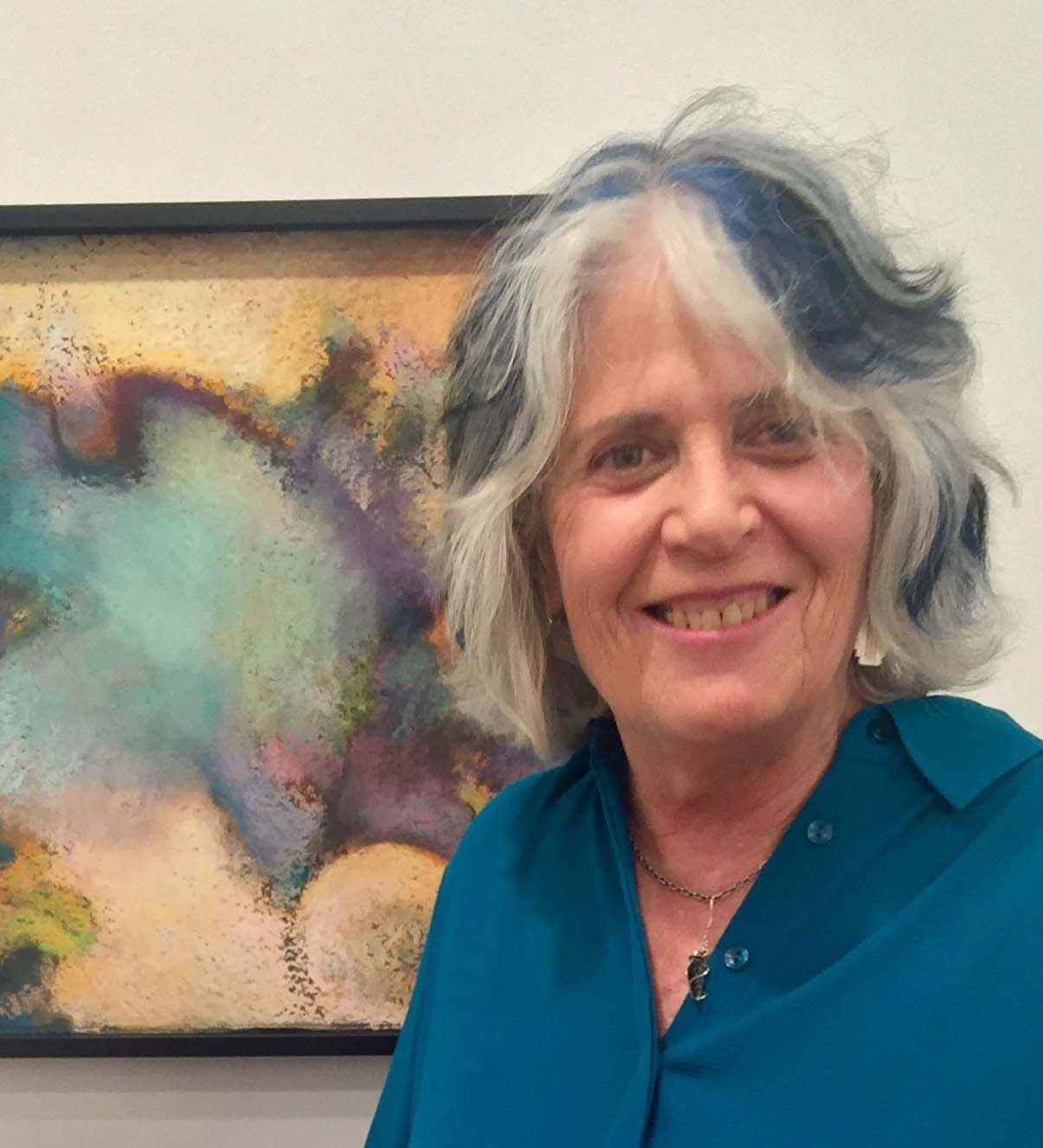 I've experienced times when I was strongly focused on exhbiting and selling and times when creating was primary and the marketing part of the process was less significant. Because of what I have to communicate at this time, exposure for my work is extremely important. I've exhibited my work nationally and in Santa Fe. The recent series of my work, in the first portfolio, in in response to an ominous and prophetic poem
The Second Coming by W.B. Yeats
, 1919. This body of work was scheduled for a 2020 exhibition at a University gallery in Santa Fe. The exhibition had to be postponed due to the pandemic.
I love living in Santa Fe. I live with my husband, poet, Donald Levering, and have a beautiful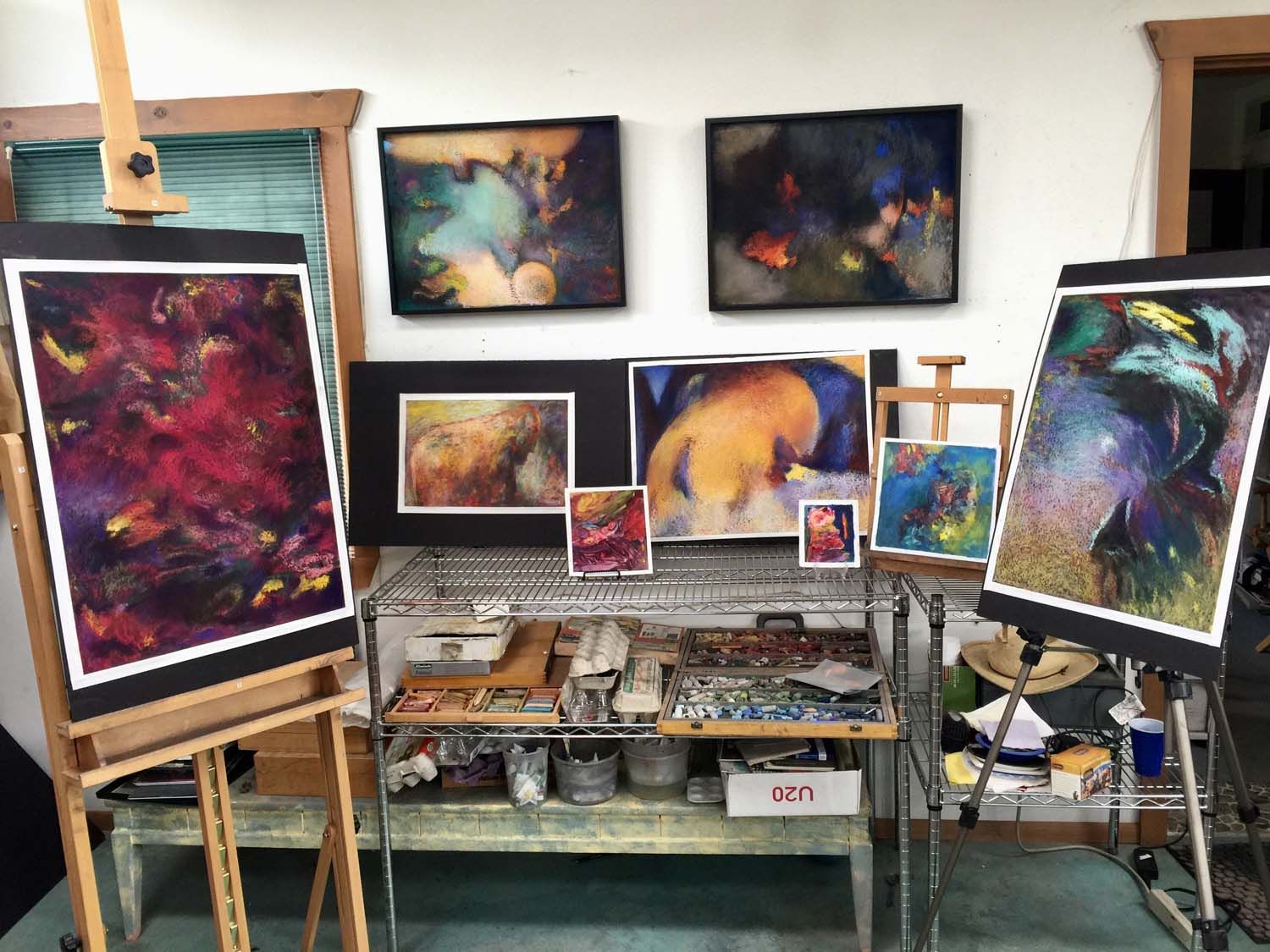 studio where I earn my living by painting and teaching art. My poetry is published in literary journals and my office where I write my poems is on the other side of the studio door. I cross a ceramic tile threshold and move from images in words to worlds of images. I am very interested in dreams, the imagination and the collective unconscious.
The Second Coming Series
emerges from these "places" in the psyche.
I balance this immersion in the inner depths by spending time painting outside. I love plein air painting. It is focused and joyful to be making art outside in nature. I moved to New Mexico so many years ago, because I loved the spaciousness of the landscape. I still do. I also teach art both in the studio and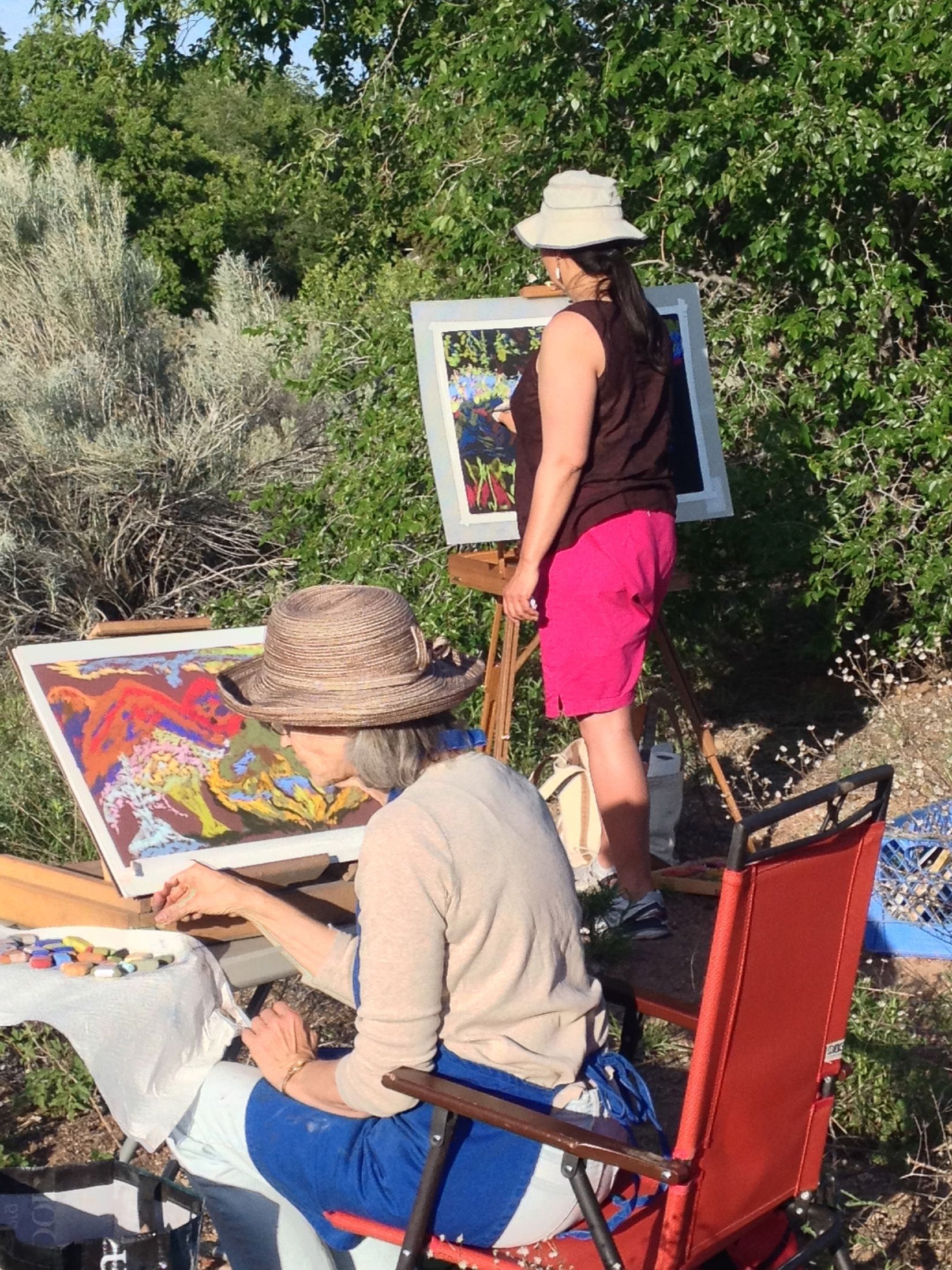 outdoors and find this very satisfying. Below (on the right) is a picture of students in a plein air pastel class and at the bottom, one of my favorite places to paint outdoors, Ghost Ranch, in Abiquiu, New Mexico.